Architect: Richard Neutra
Location: Silverlake Boulevard, Los Angeles, CA
A Studio. A Place for Living.
A Mid-Century Architecture.
A Masterpiece by Neutra.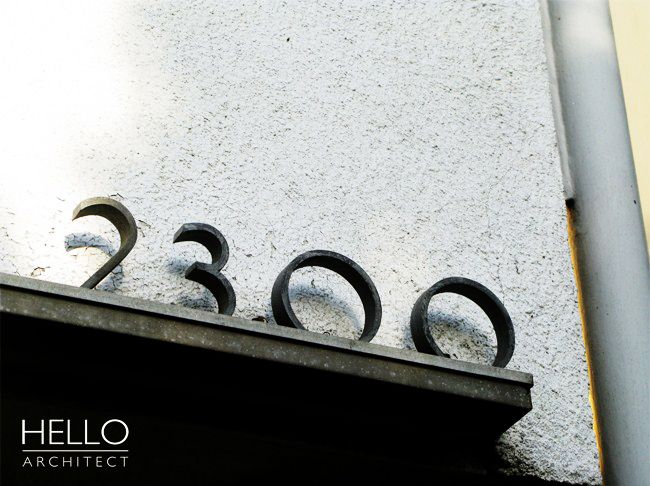 The house at 2300.
Van Der Leeuw (VDL) was designed to be his Architectural studio and residence on Silverlake Blvd.
Just so you guys know, I was not able to join the VDL tour. I personally dropped by the house and acted like a paparazzo HAHA. Apparently, Architects treat historical sites as Hollywood celebrities. Well, at least for me, that's how it works.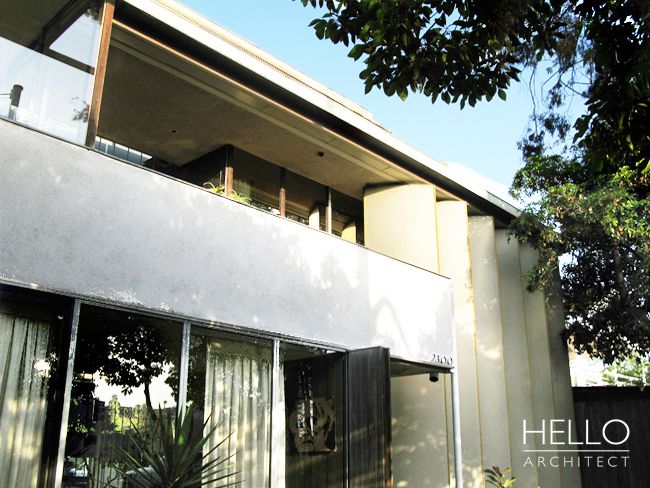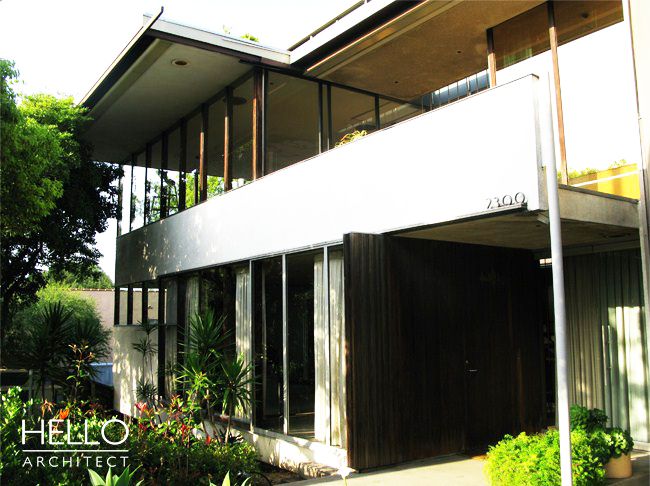 Classic!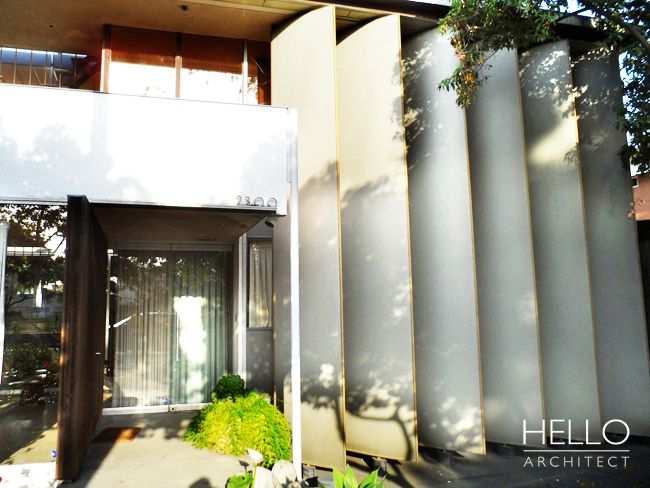 This Neutra masterpiece boasts of its two-storey high sun louvers. I didn't know he was the pioneer for this type of louver design! In the Philippines,  Arch. Dan Lichauco who is a good friend of my Grandfather Boyking Cuneta, created something similar for Jose Rizal University.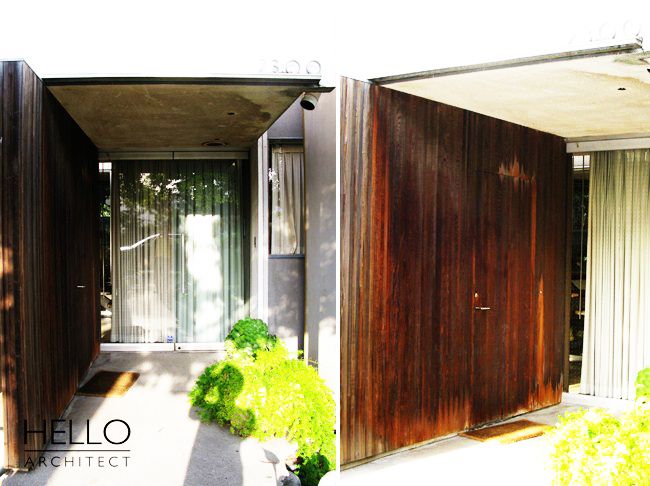 I just love the simplicity of this house. The wooden accent wall has a hidden door in it!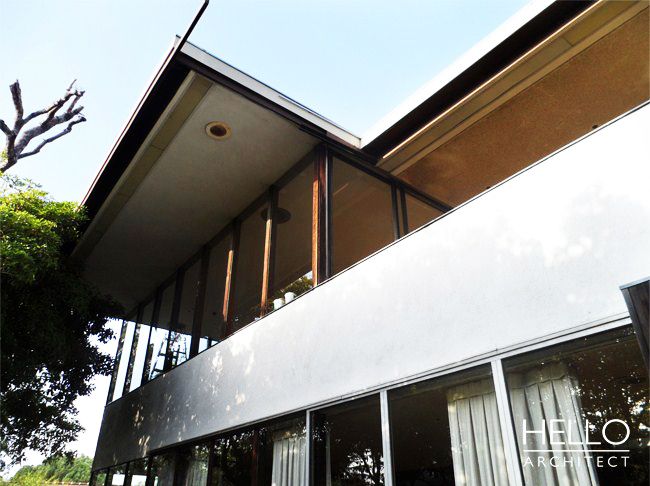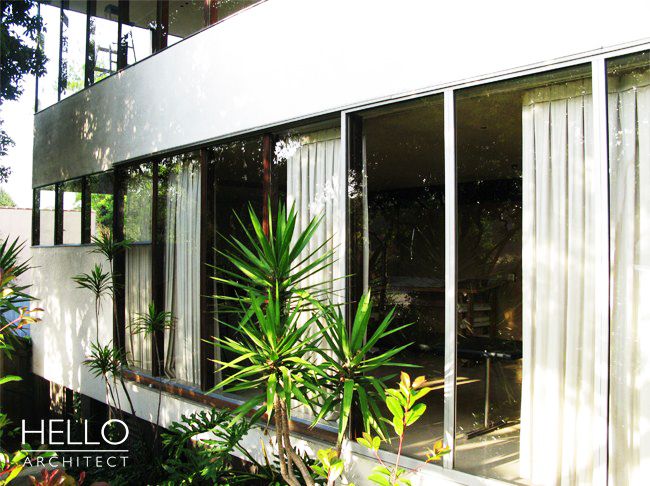 Peeping through a historical landmark is quite freaky! You don't know if someone's watching you from the inside.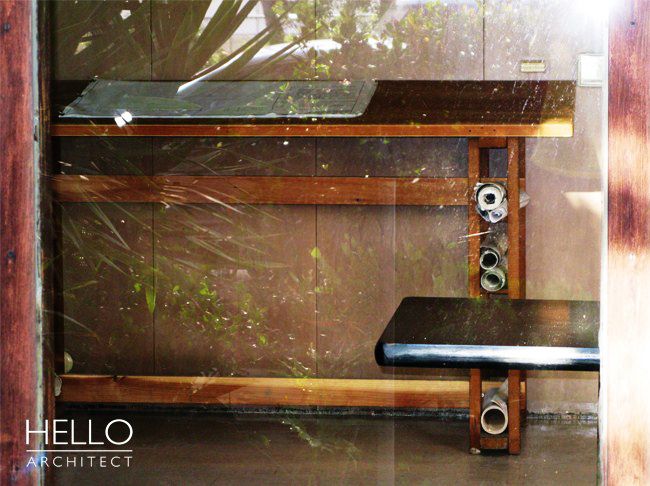 Okay. I gotta have that table!!! I like the drafting table design, it has tracing paper holders on both sides! I wonder what ancient project was left on the table. Hmmm.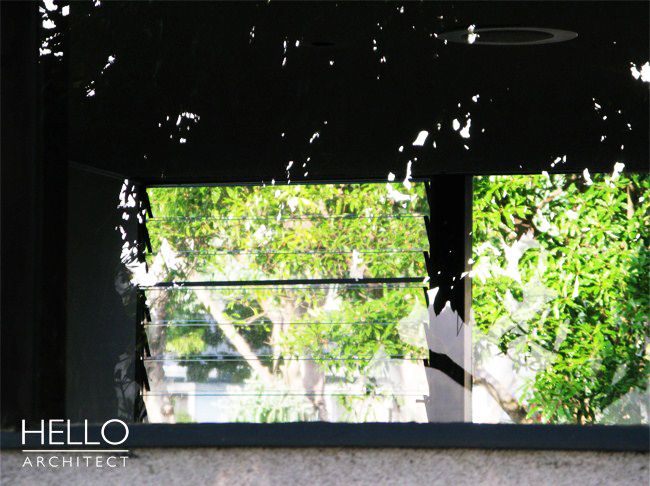 It was nice to see Neutra using Jalousie windows. I don't know but I think I have this thing with Jalousie/ Louver windows. I just like its clean horizontal lines. If only i could see through this window and take a glimpse of the courtyard bedroom inside! argh!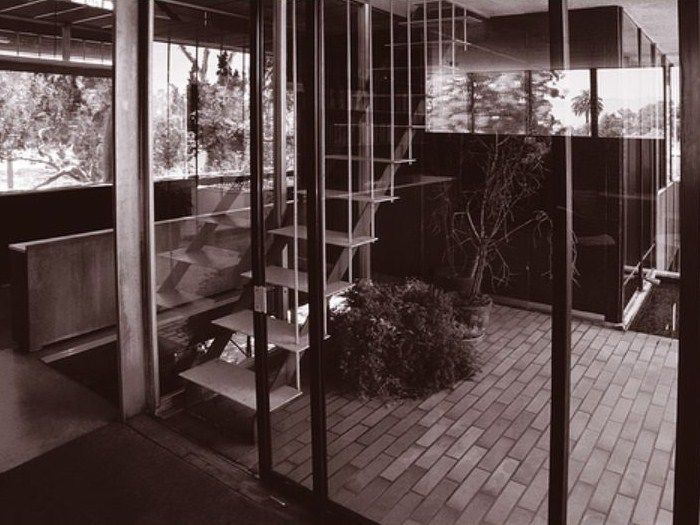 I call this, the Neutra Staircase! I believe he was also the first to design stair railings of this kind. I haven't seen one in any of the Mid-Century houses I've visited in LA. I guess he's into vertical details like the sun louvers. hehe.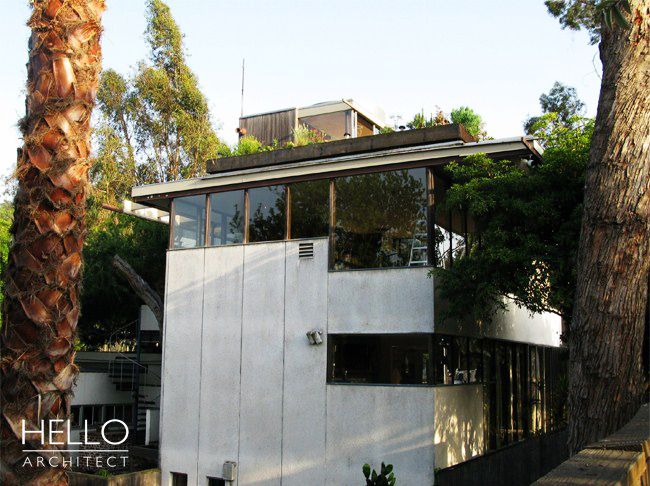 I see a ladder inside! Good thing they're renovating the place.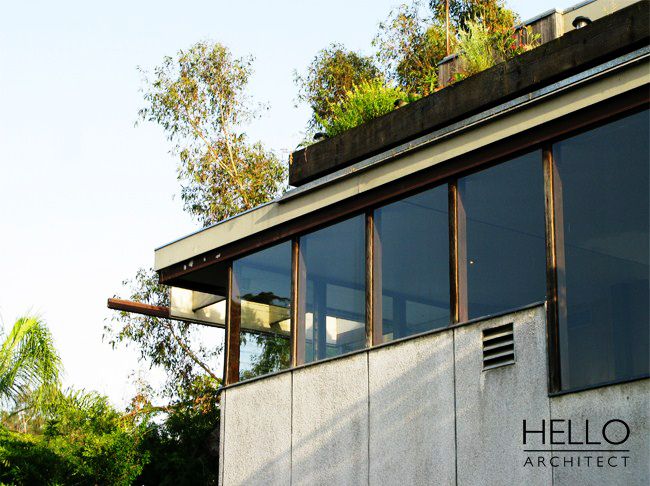 GROOVY LINES! The groove lines were aligned to the window mullions. Great attention to detail. I also see a green roof up there!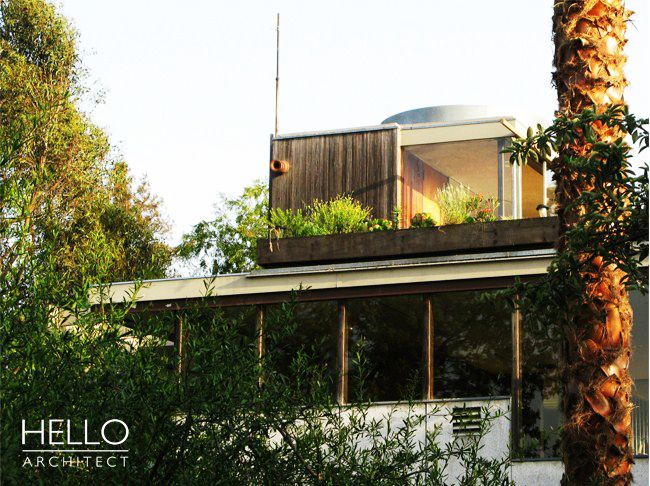 Love the downspout on the left! Too bad I was not able to see the retention pool on top! I was hoping to reenact Richard Neutra's pose up there. HAHA.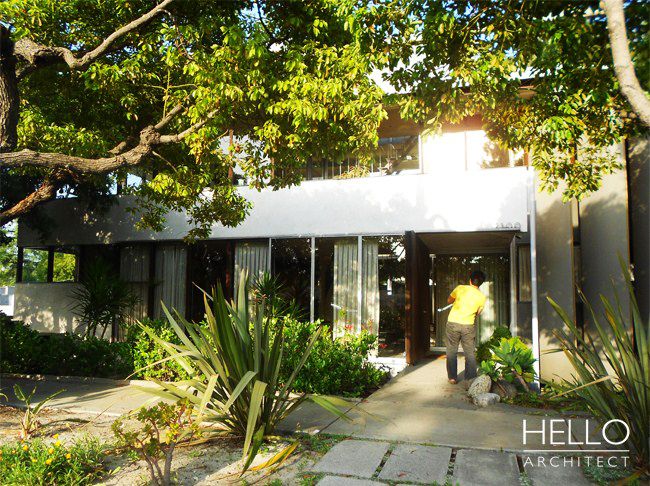 I told you I was a paparazzo.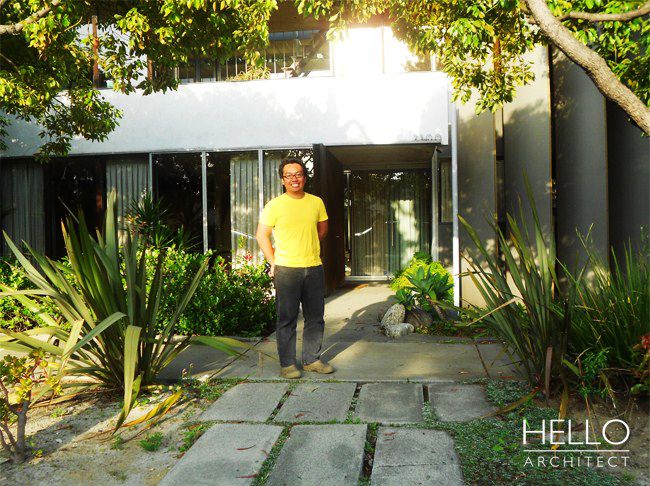 This is me, the Paparazzo Architect!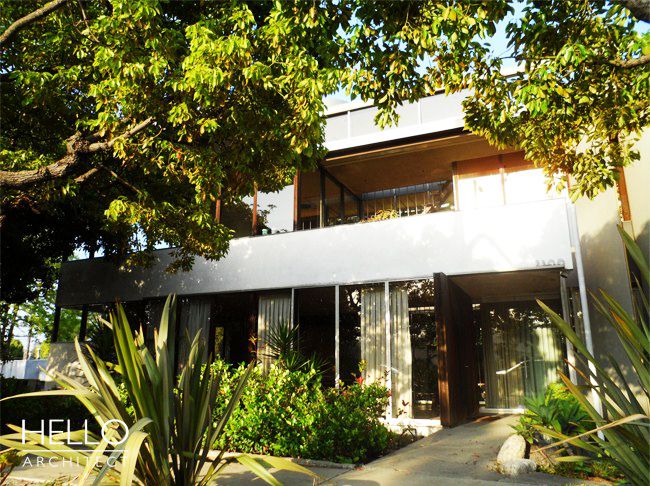 I really hate to say goodbye to something so beautiful…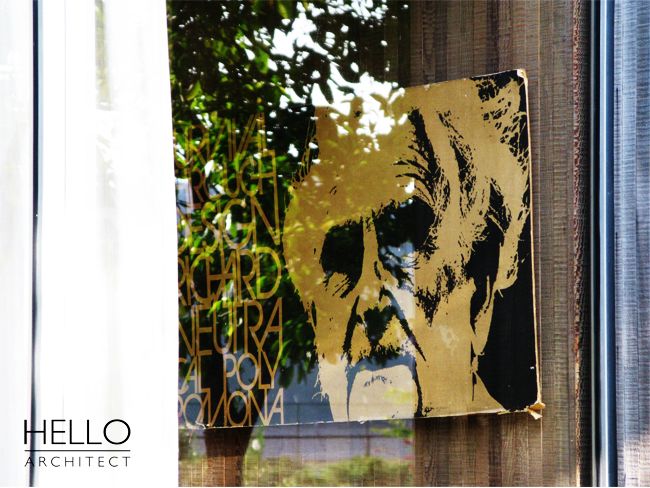 SHOOT. He caught me! Don't worry Mr. Neutra! I'm gonna blog about your masterpiece anyway!
-Pablo